TherapeutAix was created in 2018 when company directors Darcey Black, Simon Cruwys, Peter Hein and Bob Humphries combined their strategic and operational R&D experience to launch a new life science company, based in Aachen, Germany.
We began TherapeutAix because we like the challenge and genuine excitement it gives us in bringing projects with promise to life. After many years in the pharmaceutical industry, we were amazed by the innovative science that promised to deliver new therapies to patients. However, we were frustrated that, despite significant investment, great ideas were not progressing through key inflexion points to the clinic. At the same time, we observed many projects continuing despite data suggesting to stop. To help more medicines reach patients, we established TherapeutAix.
Our team has a combined total of over 100 years' experience in biotech, mid and large Pharma, academic and consultancy and combines hands-on experience with an integrated R&D network to help medicines reach patients. Each director has a specialism ranging from pharmacology, translational studies, clinical development, and project strategy. This means that when working with TherapeutAix, clients have access to a unique combination of expertise and skills giving them the option to cherry-pick the specific expertise that is right for their project.
Prior to establishing TherapeutAix, we have worked together as part of Grünenthal's Innovative Medicines Unit (IMU) where we have established key elements of our approach and best practices that form the basis of how we, at TherapeutAix, approach projects.
The company name was inspired by the French name for our city Aachen, Aix-la-Chapelle, combined with the word 'therapeutics'. Our logo is designed to match the city skyline and Aachen Cathedral.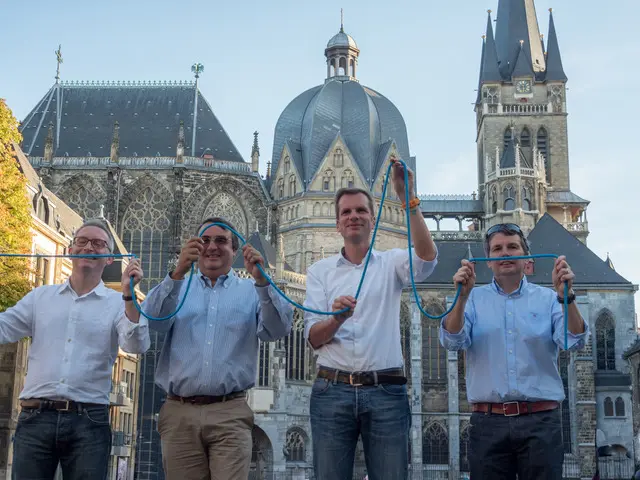 Science fit for the real world